Employment Lands Inventory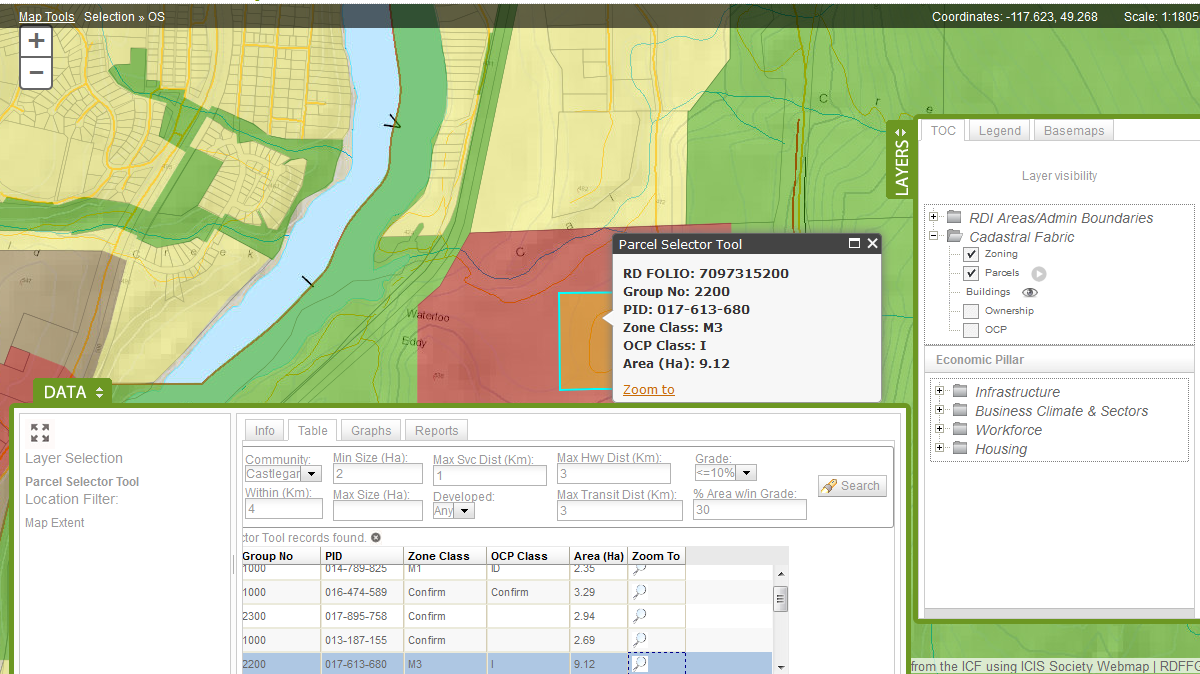 SGRC Lead Researcher: Suzanne Ector SGRC Researcher: Justin Robinson
SGRC Coops: Stacy Doyle, Nick Donnelly, Christie Rajtar
Collaborating Agencies: Community Futures of East Kootenay, Kootenay Association for Science and Technology (KAST), the BC Ministry of Jobs, Tourism and Innovation (JTI), and the Columbia Basin Rural Development Institute (RDI).
Funders: Southern Interior Beetle Action Coalition, Community Futures East Kootenay, and the Columbia Basin Trust.
The Employment Lands Inventory Project addresses issues faced by many communities: access to land to accommodate existing business expansion and future investment and economic growth. "This project will provide several important deliverables," says Rob Gay, General Manager of Community Futures East Kootenay, the lead organization on the project. "The first of these is a comprehensive inventory of employment lands."
The project defines employment lands as lands that generate economic wealth, including: agricultural lands; lands zoned or designated for heavy industry, light industry and commercial brownfield and greyfield sites; and Crown lands available for development. Hosted on top of the Digital Basin Portal platform, the SGRC provided a set of sophisticated query and interactive mapping tools for exploring the economic landscape of the Canadian Columbia Basin Region. The portal is aimed at decision makers, investors and business owners in the region.
Find the final report on the Rural Development Institute's Website.