BCAtlas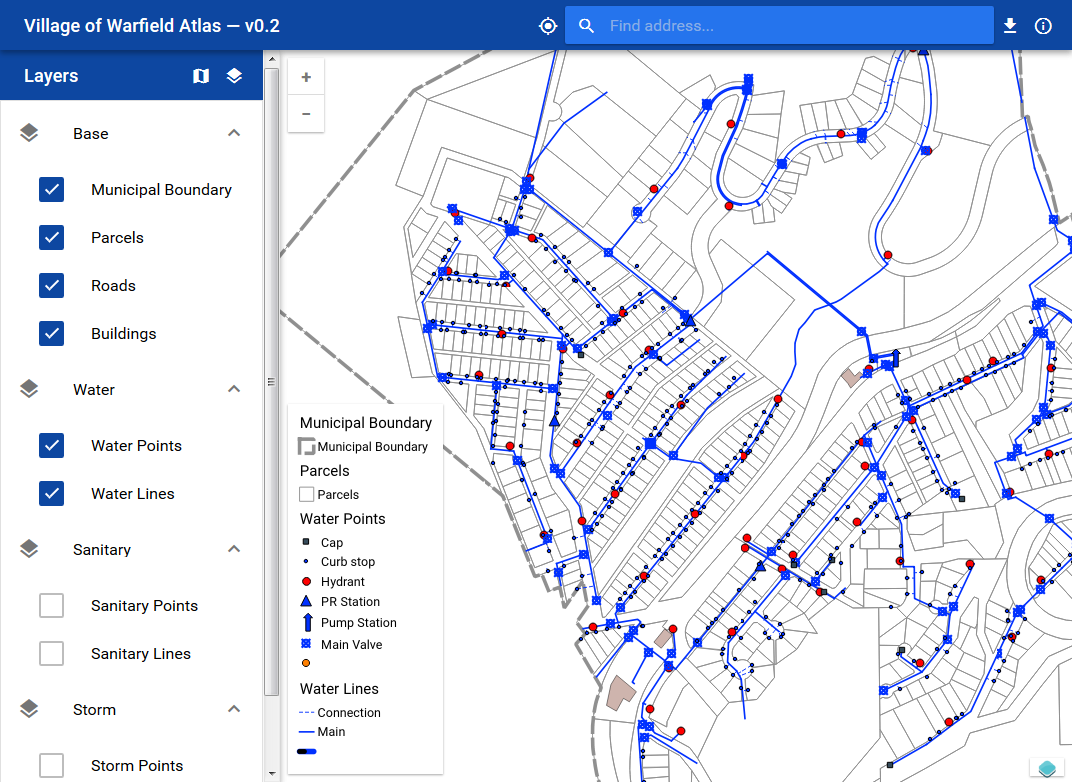 SGRC Researcher: Justin Robinson
Collaborating Agencies: LandInfo Technologies Inc.
Funders: National Research Council & LandInfo Technologies Inc.
In collaboration with LandInfo Technologies and with funding from both themselves and the National Research Council through Selkirk College's SMARTS program, the Selkirk Geospatial Research Centre has been working to produce a web mapping solution and QGIS server back-end environment for municipal clients—primarily focusing on asset management and 'budget-friendly' geospatial solutions.
The SGRC provides web development support, server setup & administration, data model and governance guidance; LandInfo Technologies brings their decades of GIS implementation experience, small-community support goals, data collection methods, and extensive asset management understanding.
The BCAtlas platform is built on the backs of giants: QGIS & QGIS Server, PostGIS, OpenLayers, VueJS and the Quasar Framework, all backed by Ubuntu—a complete open source, low cost, GIS solution.
Through this partnership we've worked with the communities of Warfield, Slocan, and New Denver to provide geospatial solutions that can be used and deployed to small communities where constraints are high and demand is no different from larger centres.