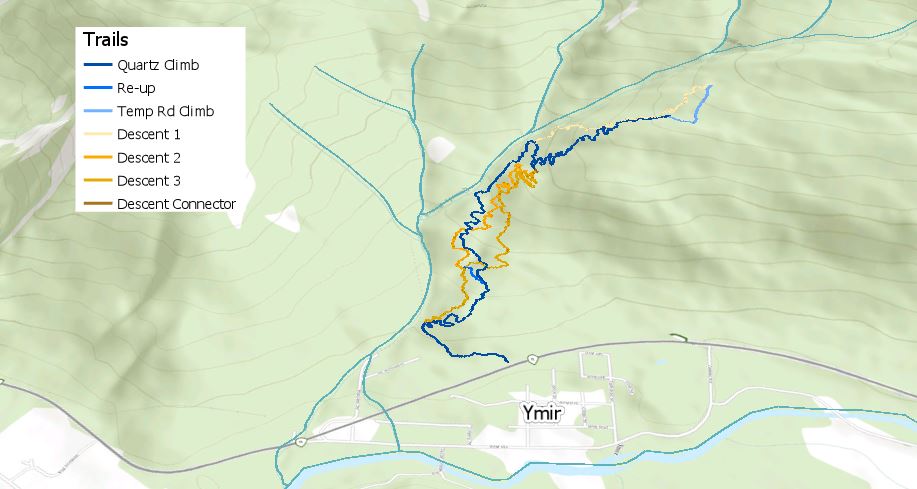 Using GIS to Assist Stewardship Groups in the Columbia Basin
By Katie Ericson on 2019-07-09 17:50
For many, the most loved feature of this area is the abundance of water, whether it be for sustaining life, the beautiful forests and wildlife or the recreational activities that bring us joy. If you live in a rural area, you likely get your water from the creek nearby. With this valuable resource comes many threats, like pollution or degradation from forestry being too close to the water source.
Fortunately, in the Kootenays, the people that love this fresh water are working to protect it. Like the abundance of water, we have an abundance of watershed stewardship groups. Together these groups have joined together to make up the Columbia Basin Watershed Network (CBWN) – the go to hub for watershed groups to find information, training and a voice for watershed stewardship across the basin.
This is where I come in. After completing the ADGIS, I was hired as a co-op student to work with the member groups of CBWN to complete their mapping projects. This is an exciting opportunity for me, as I am passionate about environmental stewardship and as a recent graduate of the Integrated Environmental Planning program, I am looking forward to applying the skills and knowledge learned in both programs to projects that will benefit the stewardship groups. Co-ops are a great way for students to transition into the workforce of a new career while being supported by those with more experience and I am grateful to be surrounded by an awesome team of other co-ops, instructors and researchers.
Some of the projects I am working on this summer include Public Access points for Lake Windermere Ambassadors, Beaver wetland mapping for Wildsight Golden, and Quartz Creek Watershed overview mapping for Ymir Community Watershed Society, among many others.
For some of these projects, it involves creating new data while with others, it involves interpreting and working with data collected by others. For example, I got to spend the day hiking the mountain bike trails in Ymir collecting accurate GPS tracks. We covered around 11 km of trails and had a great day. Wildsight Golden requested a project that involved navigating the ArcGIS Online platform to export the beaver wetland data they had collected last summer. This proved to be challenging as the regular export button did not want to work. I am happy to report that I was able to find a way to download the data and can now use it to create the final map. The next project I am getting started on is compiling data on water quality monitoring stations in RDCK alongside community watershed boundaries and creating a web map with links to the organization that monitors each station and the up-to-date results. Additionally, I have had to opportunity to work in the field as an extra set of hands with the other co-ops working on forestry research projects. Sometimes it is nice to get out of the office!