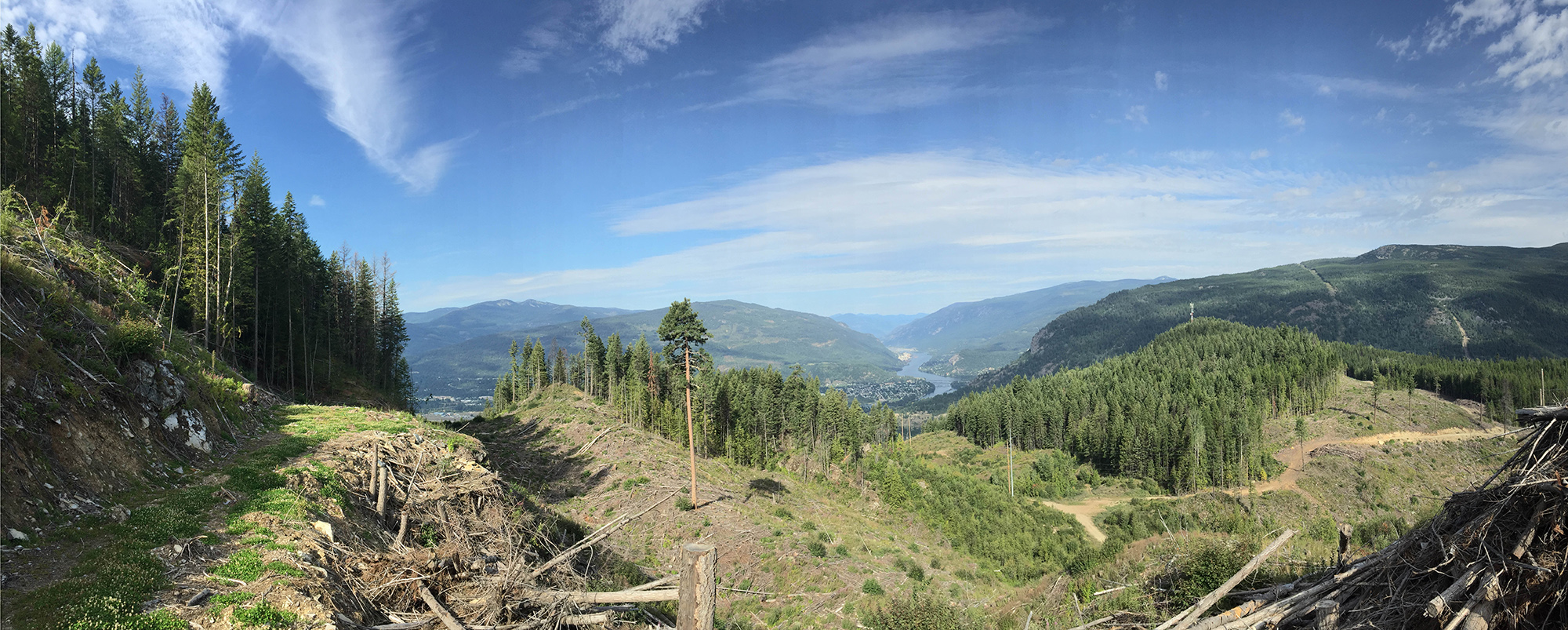 The Hunt for Innovation
By Stantiago Botero on 2019-07-30 18:20
Our world today is rapidly changing. From climate fluctuations to the rapid expansion of technology, we are faced with questions on what to do next.
Through innovation of our current practices of natural resource extraction, we can achieve a sustainable model with increased economic value. Through the forestry research branch at Selkirk College's Geospatial Research Centre, a group of students tackles projects which aim to improve our current practices.
My name is Santiago Botero, a recent Integrated Environmental Planning Technology (IEP) graduate, and future student in the Advanced Diploma in Geographic Information Systems. I am one of the students which is part of the forestry research group.
The study area is in Selkirk College's woodlot, close to McPhee Creek. The project that we have focused on involves the use of remote sensing, drones, and image analysis software to identify leftover biomass in cutblocks. Our team aims to assess the accuracy of using this technology oriented process against the accuracy of a forester doing waste surveys manually in the field.
My role in this project hovers around the field sampling procedures we had to generate. In order to achieve an accurate measurement of leftover wood in the cutblock, we established plots which we could see from the air, and measure manually on the ground. We established plots which covered areas with low, medium, and high density, and around different slopes. I was also tasked with designing our approach to what we would do in the field, and determining the size of logs we would use for our manual sampling. The plots were necessary because we needed to create a ground truth which would serve as an accuracy measure for when we use software to identify logs throughout the block.
I was also tasked with identifying and ensuring that we have all of the equipment and personal safety equipment needed to conduct our field surveys efficiently and safely.
Throughout my time as a coop student with the SGRC, I have acquired a variety of skills which will serve me in the future. I learned software skills, time management skills, and leadership skills, which I had a chance to apply during this project.
Ultimately, working as a coop student has also awakened my curiosity, and drive to find innovations for the practices we use for natural resource extraction. I believe that this is how we can create a better future for ourselves, the generations after us, and honor all the people before us. Through innovation and human curiosity, great things can occur.