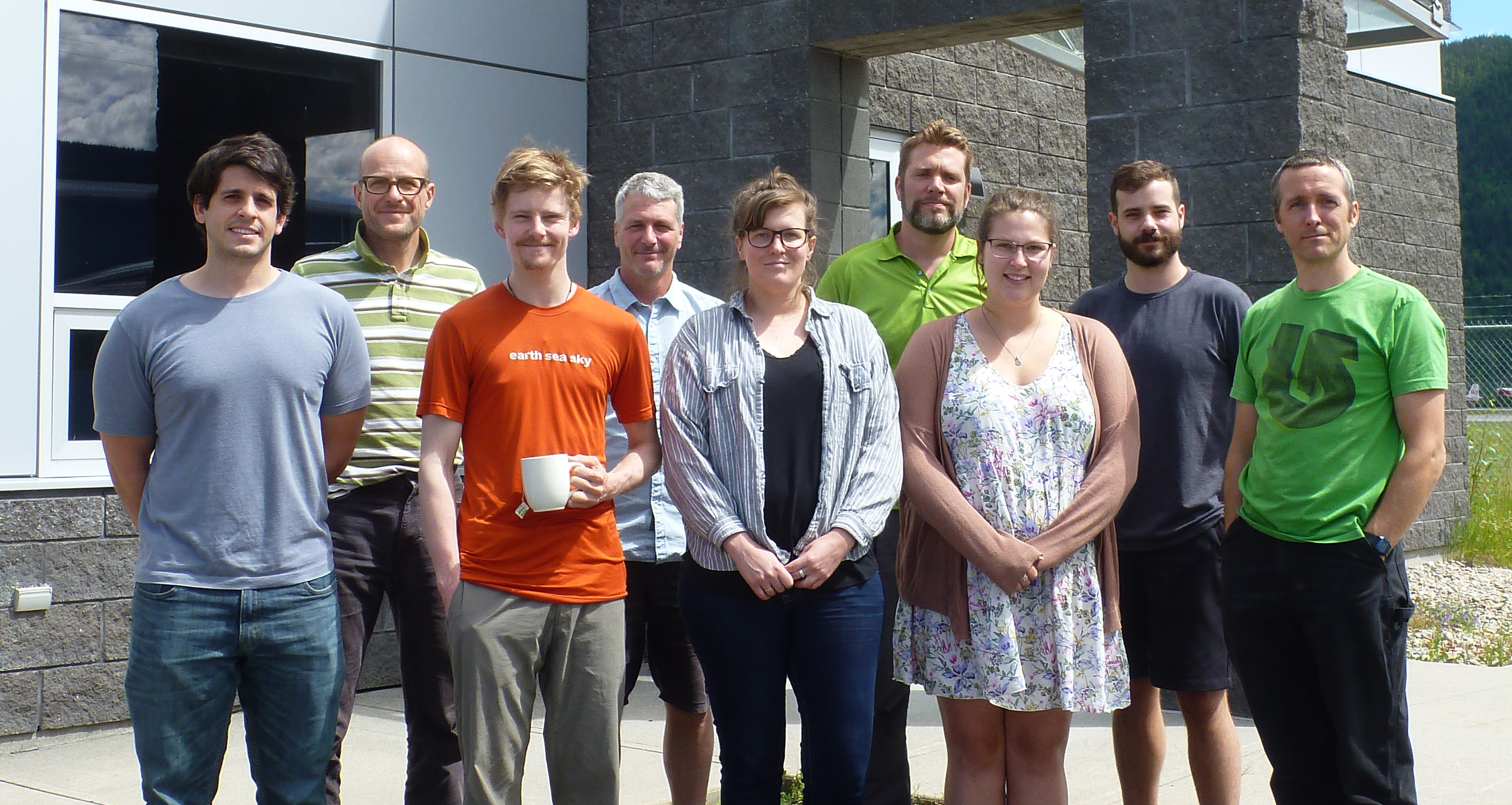 Closing the Gap Between GIS Professional and Our Clients
By Maggie Finkle-aucoin on 2018-08-27 18:35
How do we as GIS professionals start to bridge the gap of knowledge that exist between our technology and processes and our clients and their perception of our work and abilities? It is a question that I found myself wondering quite a few times throughout the process of my co-op with the SGRC.
It is a well known fact that there are certain things you can never learn in a classroom. Which is why, in my opinion, co-op placements are such a key component in anyone's education. An opportunity to continue to learn through real life work experience. As I start to wrap up my time with the SGRC, there is no doubt in my mind I have learned some of those soft skills associated with the job especially when it comes to working with different clients.
While my co-op was filled with its own challenges and successes with each different client I worked with one key issue that came up again and again for me was how to communicate effectively with individuals who occasionally knew nothing or very little about the world of GIS. What I learned is that people may assume one of two things, either our work is extremely hard or it is extremely easy. I perceive GIS to exist in a grey area between the two. This leads to the complicated explanation to someone why one things is very simple while the other is very difficult. This conversation can be a challenge when the knowledge and vocabulary isn't there to fully understand the situation and what is needed to move forward.
This gap between GIS and client only emphasizes the need for good communication between all parties involved. What I have learned is that it is really important to open those lines of communication early on and make sure that everyone is well versed in a project and its needs. Without a full understanding of what is needed to complete a project a client can be left disappointed with the end result that is not an exact replica of their vision. Vice versa without a comprehensive idea of what the project is and what data is available for the project a GIS technician can be left scrambling to piece together a project that once seemed simple and now is extremely complex with missing information.
As I encountered these situations myself throughout my co-op I also found it to be an added difficulty that as a new professional I was just coming to fully understand a lot of these concepts myself. To explain something that you are very familiar with to someone with limited knowledge is one thing, to explain something that you are still becoming comfortable with is another challenge entirely. This being said, these experiences and moments of learning between myself and the client only helped solidify my knowledge in the topic at hand by having to rethink concepts and processes. These conversations have helped me not only better my understanding, but have also increased my ability to problem solve simply by sometimes changing my perspective and approach on a subject.
These experiences are of course my own and I can't help but be thankful for them as they provided me an opportunity to learn not only the art of communication in a GIS working relationship, but also allowed me to further my knowledge in the world of GIS that I have become a part of. I do know is that these experiences have solidified in me the importance behind good data, good communication for the duration of the project and a thorough understanding from both parties on what is needed to complete the task at hand. I hope as GIS becomes more common in many different industries that good communications practices continues to help bridge that gap between GIS professional and client.